Brian Beattie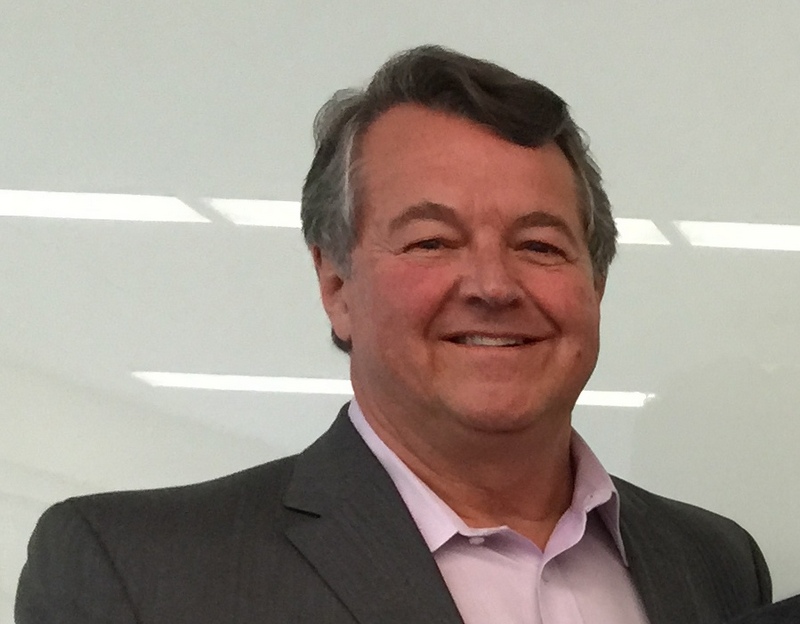 Brian Beattie is an experienced Semiconductor and Software CFO and Board Director. He has served as a director of Lattice Semiconductor and Openwave Systems prior to joining the JobTrain board. Brian was the Executive Vice President, Business Operations and Chief Administrative Officer of Synopsys, Inc. and prior to that was the Chief Financial Officer. Prior to joining Synopsys, Brian was Chief Financial Officer and Executive Vice President of Finance and Administration at SupportSoft, Inc. He also held various corporate, financial and operational roles at Nortel networks. Brian earned his Bachelor of Commerce and MBA from Concordia University in Montreal.
Dan Finnigan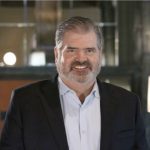 Dan Finnigan has over 20 years of experience as leader for a number of SaaS-software and technology companies.
Most recently, Dan led Jobvite, a leading provider of recruiting software, as CEO for ten years, culminating over $200M transaction in 2018. Prior to his position at Jobvite, Finnigan was Senior Vice President for Yahoo and GM of Yahoo! HotJobs, a leading job search engine. Prior to Yahoo, Dan was Vice President of Knight Ridder, the world's second largest newspaper company, and Board Director for both Cars.com and CareerBuilder.com, a leading job search engine.
A fourth-generation San Franciscan, Dan is married to his high school sweetheart, Katherine, who is currently Chief Development Officer of LifeMoves in East Menlo Park. Dan and Kathy reside in Atherton, CA with their youngest of three children. When not working or parenting, Dan is playing drums in his band or rooting for the 49ers. Dan received a BA from the University of California in Los Angeles and an MBA from the Wharton School of the University of Pennsylvania.
Sherri Sager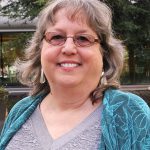 Sherri Sager is the Chief Government and Community Relations Officer for Lucile Packard Children's Hospital Stanford.
"The important role that hospitals and health care plays in the community is not something most people think about on a daily basis," says Sager. "I'm mission driven, so the role I have here is perfect for me."
A strong advocate of community service, Sager is a Board member for several local organizations, and she was named to the Silicon Valley Business Journal's 2015 list of 100 Women of Influence in Silicon Valley.
Originally born in Los Angeles, Sager attended undergrad at Santa Clara University, where she earned a degree in political science. She then went on to earn her master's degree in public administration from San Jose State University.
Bruce Harrison
Bruce Harrison is an accomplished health care executive dedicated to leading strategic development and growth for health systems and physician organizations.  He currently serves as President, Silicon Valley Medical Development, affiliated with El Camino Hospital.  He has served in prior senior leadership roles at  Optum/United Heath Group, Stanford Health Care and WellStar Health System.  While at Stanford, he built University HealthCare Alliance and led Stanford Health Care's expansion across the Bay Area.
Bruce has a passion for making the health system work better for patients and providers, while improving organizational performance.  He has the unique capability of being a strategic thinker who is also effective in building organizations, leading operations and mergers and acquisitions.
Anees Iqbal (Chair)
Anees Iqbal is a 19-year Silicon Valley IT veteran and serial entrepreneur with a background in IT enterprise, cloud consulting, and Internet Services. He is currently responsible for creating and sustaining cloud operations for one of the largest enterprise private clouds (over 100K virtual machines) at VMWare, Inc. (VMW).
Anees was formerly the Co-founder and CEO of GameCrush, a website dedicated to the monetization of social interactions through video gaming. He has extensive experience in Management, Systems Architecture/Administration, and IT and has held various leadership positions and consulting roles at leading companies such as Bigbook, Inc., Egreetings Network, Inc., Auctionwatch, Inc., BroadVision, Inc., and Spansion, Inc.
Anees holds a B.A. in English from the University of California, Santa Barbara and a M.B.A from the University of San Francisco. Anees was born and raised in Daly City, CA and is currently a resident of East Palo Alto, CA with his wife and two children.
Ellen Eder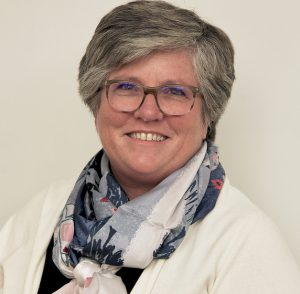 Ellen Eder is currently a Vice President at Oracle Corporation, responsible for Global Business Practices functions in the Office of the CEO. In this role, Ellen oversees the establishment of sales and go-to market policies that guide the company in its deal-making and contracting processes worldwide. In addition, Ellen is responsible for the diligence and integration of acquired companies into Oracle with regard to business practices functions. Ellen joined Oracle in 1992, following a career in real estate development.
Born in San Francisco, Ellen is proud to say she is a 5th generation San Franciscan, with roots extending to the late 1800's. Making her home on the Peninsula since she was a child, she and her husband raised their two children here. Prior to JobTrain, Ellen served on the founding board of two new chapters for organizations that support leadership development and volunteerism for Mothers/Daughters and Mothers/Sons – National Charity League and Young Men's Service League.
Ellen received a BA in History from University of California in Los Angeles and a Master in Business from Santa Clara University.
Jaclyn Ishimaru-Gachina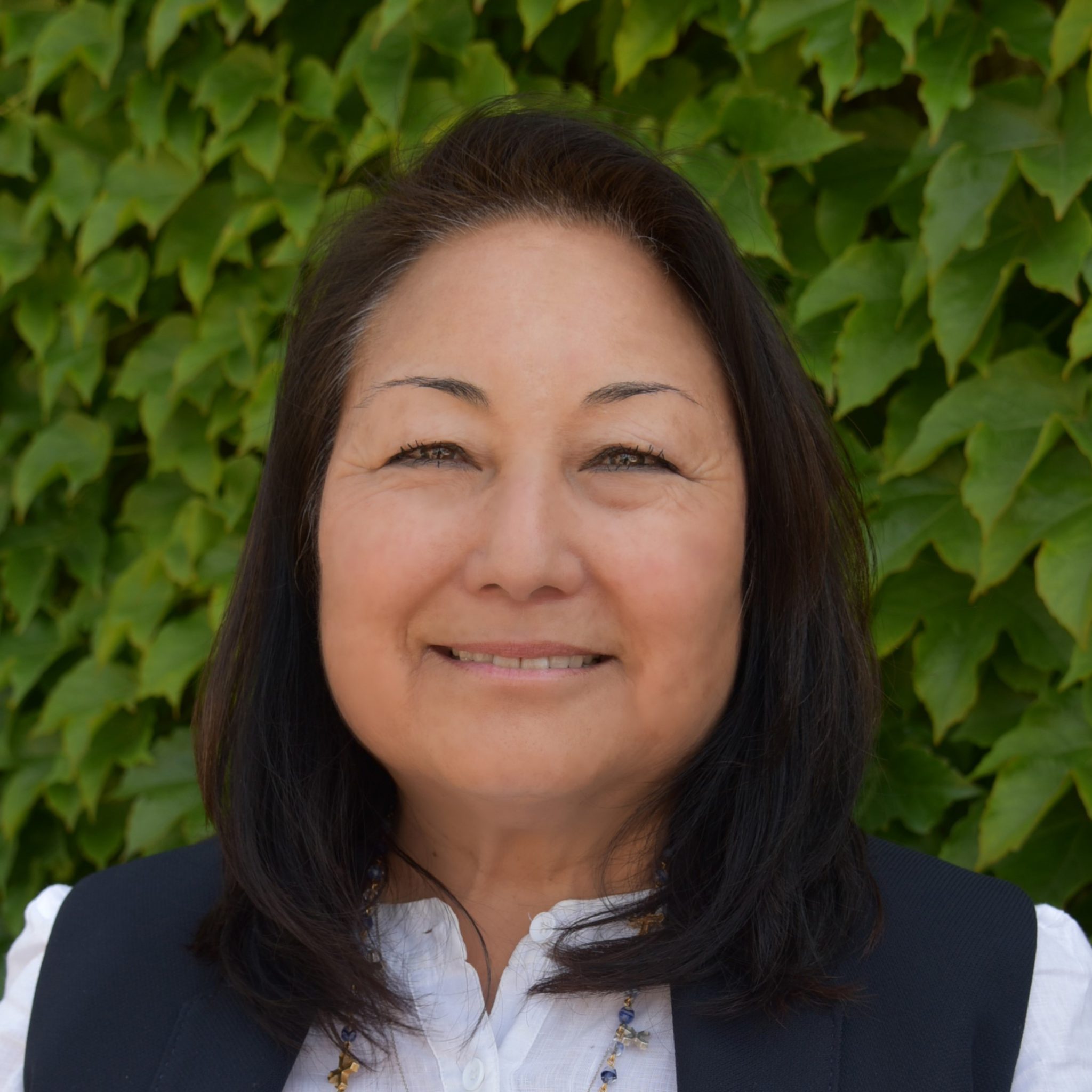 Jackie Gachina is President and co-founder of Gachina Landscape Management. She assumed the responsibilities of President and CEO when her husband John Gachina, co-founder of Gachina Landscape Management, passed away on   December 27, 2015.  John was also a dear friend and supporter of JobTrain for many years.  This "humble gardening company" grew from three people to over 450 employees in 30 years.  Jackie actively oversees the day-to-day operations of the company.
Laurel McAteer
Laurel McAteer is the owner of Spencer Consulting and has been working in the home remodeling industry for the last 9 years. Her experience includes running business operations of a local architectural firm as well as her current role project managing and designing homes for residential clients on the Peninsula. Prior to her home design and construction career, Laurel worked in sales and marketing in technology media.
Charlene N. Trinh
Charlene Trinh is the Senior Vice President, Senior Regional Fiduciary Manager for Wells Fargo's Wealth Management Group in the Greater Bay Area market of California.  She leads a team that provides wealth planning advice and comprehensive financial solutions to high net worth individuals.
Charlene came to the Greater Bay Area from Long Beach, California, where she first started as a Risk Manager in 1999.  During her time at the California Center, she held several key leadership roles, including Senior Trust Team Manager, and partnered with other leaders in Wealth Management on a number of business initiatives to streamline fiduciary services and provide exceptional services to clients.  Charlene earned her Bachelor of Arts degree from University of California, Los Angeles and her JD degree from University of California, Hastings College of the Law.  Charlene is a Certified Trust and Financial Advisor (CTFA) and a member of the California Bar.  Currently, she is an active member of the California Diversity Circle for Wells Fargo Wealth Management Group and has been recently recognized as a Diversity Champion.
In 2013, Charlene relocated to the Greater Bay and lives in San Carlos with her husband Brandon.  She is an avid golfer and a 3-time Boston Marathon Qualifier.
Becky Sunseri
Becky Sunseri is the co-founder and CEO of Tin Pot Creamery, a craft ice creamery born in Palo Alto.  Becky grew up in the Midwest eating, making and enthusiastically enjoying ice cream.  She wrote her first ice cream menu at age 15!  Becky graduated from Cornell University with a bachelor's degree in Nutritional Science and moved out to San Francisco where she got a job at a tech startup.  While working in tech, she felt a void in her life and yearned for something more creative.  To fill this void, she started volunteering for The Ferry Plaza Farmers Market.  It was through this volunteer work that she was introduced to Tante Marie Pastry School.  She attended pastry school while working full time and upon graduation, quit her job in tech and became a pastry chef full time.  She worked in a number of professional kitchens before finding a pastry position on the culinary team for Facebook.  It was through Facebook that Becky met another individual equally obsessed with ice cream, and together they decided to make their dreams come true by starting Tin Pot Creamery.
Kristin Reinke
Kristin Reinke, as the Vice President of Finance at Google, leads the global finance function responsible for strategic planning, accounting, and operations.  A member of the Finance leadership team since 2005, Kristin has helped Google transition from startup to a multi billion dollar company, leading various initiatives across Finance, and in partnership with the various businesses within Google, to scale its product portfolios to include multiple successful businesses.
Prior to joining Google, Kristin was at Oracle where she ran Global Business Practices for its Alliances & Channels, and started her career at Arthur Andersen.
Kristin earned her B.A. in Accounting from Michigan State University, and is a CPA. She spends her time away from work with her twin boys.
Clay Jones
Clay Jones is a 22-year business veteran and has been a leader in the establishment and growth of community and commercial banking organizations.  Currently, he is an EVP & Mid-Peninsula Market President at Presidio Bank – focusing on commercial banking relationships with small and middle market companies and firms on the peninsula.  Previously, Clay was the founding President, CEO and Director of New Resources Bank, the nation's first green community bank (aimed at promoting sustainable growth).
A graduate of University of the Pacific, Clay is actively involved in various charitable and community organizations.  He and his wife, Sarah, live in Menlo Park with their three children.
Wade W. Loo
Wade Loo was formerly a partner in the Silicon Valley office of KPMG LLP. He was the Partner-in-Charge of Audit for Northern California, which consisted of the KPMG offices in San Francisco, Silicon Valley, Sacramento and Honolulu. He has 29 years of experience working with major public companies in an international setting and serving major U.S. multinational companies. Wade started his career with KPMG in 1980 in Denver, Colorado after graduating from the University of Denver. He is a CPA and a member of both the American Institute of Certified Public accountants and the California Society of Certified Public Accountants.
Rita C. Williams
Rita Williams was a leader in the first wave of women reporters on television 41 years ago, reporting hard news and investigative stories. She recently retired from KTVU-TV where she worked as an award winning reporter for the last 35 years.  Rita started the station's SF bureau in 1980, was its bureau chief, covered politics, the law, breaking and top stories. She was known for her exclusive interviews and stories, as well as her investigative work.  Honors in her career include a George Peabody Award, the Society of Professional Journalists James Madison Award, outstanding journalism alum from Texas Tech University, Natinoal Academy of Television Arts & Sciences Silver Circle, Edward R. Murrow Awards, Associated Press Mark Twain Awards, an Emmy Award, a Telly Award and was named "Best Reporter in the West." In 1985, Rita was selected for a prestigious year-long Knight Journalism Fellowship at Stanford University and has taught journalism there.  Rita serves on the Friends of Faith Fancher Board of Directors.  She has been a JobTrain supporter for several decades.
Isaiah Vi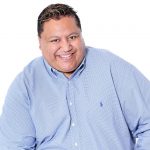 Isaiah Vi is an Information Technology Analyst for the County of San Mateo Human Services Agency, a government agency that strives to promote self-sufficiency, increase family strength and stability, and improve community health.
An alumnus of JobTrain, he joined its Board of Directors in 2006. Because of his success, Isaiah was honored as a Champion at JobTrain's annual Breakfast of Champions. Born on the tiny island in the south pacific, The Kingdom of Tonga, which was also coined by Captain James Cook as the "Friendly Islands", Isaiah now lives in the Bay Area. His hobbies include playing the drums as a musician and volleyball.
Tara VanDerveer
Tara VanDerveer, an 11-time Pac-10 Coach of the Year, is the Setsuko Ishiyama Director of Women's Basketball at Stanford University. Over the last 26 years, her philosophy and teaching methods have helped Stanford women's basketball maintain a level of success that has paved the way for both program milestones and individual achievements. In 25 seasons at Stanford, she owns an amazing 674-147 (.821) record. She has led the Cardinal to two NCAA Championships, nine NCAA Final Four appearances, 19 Pacific-10 Conference titles, eight Pac-10 Tournament crowns and 23 trips to the NCAA Tournament.
Tara's contributions to the sport of women's basketball reach far outside the collegiate world. She became internationally known in 1996 when she guided the United States Olympic Women's Basketball Team to the gold medal in Atlanta. Tara belongs to the Indiana University Hall of Fame, Women's Sports Foundation Hall of Fame, Greater Buffalo Hall of Fame, and more recently the winner of the 2011 Athena Award. Tara graduated from Indiana University in 1975 with a B.A. in Sociology, where she was a Dean's List scholar for three years.
Kaspick, J. Scott
Scott Kaspick was the founder and Chairman of Kaspick & Company, the nation's leading provider of planned gift investment, administration and program support services to charities nationwide. Kaspick & Company has offices in Redwood Shores, California and Boston, Massachusetts and manages over $4.5 billion of assets for clients, primarily for planned gifts, but also for small endowments and individuals. Scott's role included advising clients on investment management and other related issues and leading the strategic planning effort for the firm. On October 1, 2006 the firm became a separate operating division of TIAA-CREF. Prior to founding Kaspick & Company, Scott was Associate Treasurer at Stanford University and a member of the University's endowment management team from 1983-1989. He has a BA in Economics from California State University, Sacramento, and an MBA from Stanford University.
Hurwitz, Jerry
Jerry Hurwitz has a background as a vocational teacher in refrigeration and air conditioning at San Jose City College and is the co-founder of J&J Air Conditioning, a commercial/industrial air conditioning repair company in San Jose. Jerry is a longtime Bay Area resident. He and his wife have proudly supported JobTrain for many years.
Hanley, Richard
Richard Hanley is the Principal-in-Charge of KPMG's Bay Area and Pacific Northwest Advisory practice. Richard is also KPMG Transaction Services' National Sector leader for Electronics, Software and Services. Richard has been with KPMG for over twenty years and has been based in the Silicon Valley, San Francisco, New York and London offices. Richard is responsible for providing advice on domestic and cross border mergers, acquisitions and disposals. He has led assignments in the U.S., Asia and Europe and internal due diligence assignments for KPMG. He was previously head of KPMG's cross border M&A program. Richard has led due diligence assignments for leading corporates, private equity funds and sovereign wealth funds. Richard's focus includes pre acquisition due diligence, including evaluation of financial, accounting, tax and commercial aspects of potential acquisition targets and assistance with purchase agreements. He also assists with post acquisition services including closing accounts and purchase price adjustments, purchase agreement support and merger integration. Richard also assists organizations in disposal and carve-out situations.
Richard has an Economics degree specializing in Accounting and Business Finance from Manchester University in England, and is also a member of the Institute of Chartered Accountants in England and Wales.
Eyre, Teri
Teri Eyre is a Human Resources Executive with more than 25 years experience leading global HR organizations.  Formerly a Senior Vice President of Human Resources at Hewlett-Packard Company, Teri was responsible for HR strategy, talent and succession, workforce planning and recruitment, compensation and rewards, learning and organization development for more than 115,000 employees in 50 countries.  Teri served on the HP Executive HR Council for more than a decade, helping define and shape HP's people strategies and practices during a period of significant growth and transformation of this Fortune 12 company.
Teri also serves on the Executive Compensation Committee for El Camino Hospital in Mountain View, CA, and is an executive mentor with the Santa Clara University Global Social Benefit Institute.  Teri holds a Ph.D. in Industrial and Organizational Psychology from Colorado State University, a MS from Rensselaer Polytechnic Institute, and a BA from SUNY Oneonta.  She has been an active JobTrain supporter, volunteer, and Board Member since 2011.