Certified Nurse Assistant & Home Health Aid Training Program
Program Overview: Students learn communication skills, patient care and emergency procedures through hands-on clinical work and are prepared for the California state exam for Certification as a Nurse Assistant. Graduates are qualified for employment in skilled nursing and extended care facilities.
Length: 11 weeks, plus state review and exam
Sessions:
TBA to 8/21/2020
9/7/2020 to 11/20/2020
12/7/2020 to 02/26/2021
Hours: 8:00 a.m. to 2:30 p.m., M-F; Monday, Wednesdays, Fridays virtual class; Tuesdays and Thursdays onsite at JobTrain's Menlo Park office
What you get from this program
Certifications
State of California Certified Nurse Assistant
Home Health Aid Certification
CPR Basic Life Support-American Heart Association
JobTrain Certificate of Achievement
Career Opportunities
Certified Nurse Assistant
Reproductive Health Specialist
Employment in skilled nursing, extended care facilities, and home health care agencies and registries.
CNA's are employed in acute hospital settings, though further training is required by most.
Entry Requirements
Must attend JobTrain's information orientation and take the WONDERLIC assessment. Must have basic math skills and show evidence of good health.
Background Check
A background check will be done during the first week of the program.
Physical Requirements 
Must be able to exert 20 – 50 lbs. of force occasionally, 10 – 25 lbs. of force frequently, and/or up to 10 lbs. of force constantly to move objects. Must pass a physical and a PPD/pr chest x-ray/immunizations – must be completed before first day of class.
During Program
Students must complete 100% of training hrs. in order to qualify for state exam. Must acquire CNA Liability Insurance before clinical portion.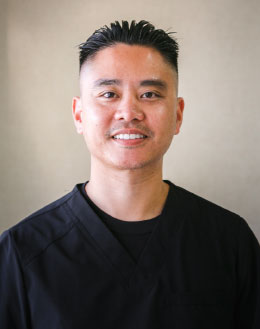 About the Instructor – Xavier Yabut, RN, DSD
Xavier graduated in Nursing from Ohlone College in Fremont, CA.  After graduation, he has worked at Baywood Court Health Center Skilled Nursing Facility as a Charge Nurse in Castro Valley, CA.  Xavier has also worked with Maxim Health Services as Immunization and Wellness Nurse.  He gained home health nursing experience working for various Home Care Agencies, Healthy Living at Home and Medics Choice Home Health working as a Nursing Case Manager.  Xavier is also an active volunteer in the community, volunteering for American Heart Association and All Care Plus doing patient wellness education.