Remote Supportive Services
In response to covid-19 here are some direct links to resources available right now
A manera de respuestra al COVID-19, en esta pagina encontrara enlaces directos a recursos que estan disponibles en la comunidad en estos momentos
Phone Hours: Monday through Friday, 10:00 a.m. to 3:00 p.m
Remote Supportive Services
JobTrain offers a variety of onsite Supportive Services for students and the public. The Supportive Service Center provides confidential, one-on-one advice at no cost, for the following services:
Applying for Government benefits
Access to legal advice
Expungement
Consumer & civil law
Worker's rights
Public benefits denial
Wellness referrals
Affordable child care
And more!
El Centro de Apoyo y Servicios de JobTrain ofrece
asesoramiento confidencial, individualizado y gratuito en las siguientes áreas:
Solicitando beneficios del gobierno
Acceso a asesoramiento legal
Eliminación de antecedentes penales
Leyes civiles y de defensa al consumidor
Derechos del trabajador
Denegación de beneficios (LIBRE)
Servicios de Salud y Bienestar Disponibles
Guarderia a precio bajo
y mucho mas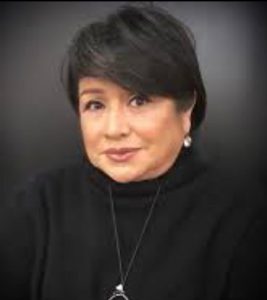 Benefits and Resource Counselor, Elizabeth Kayser
Elizabeth Kayser is the Benefits and Resource Counselor and Program Service Coordinator at JobTrain.  She is responsible for the day-to-day operations of the Supportive Services Center and the LIBRE project ; these include case management, counseling services and community resource linkage and referrals. Elizabeth graduated with a Bachelor's degree in Latin American Studies and Anthropology and a Master's Degree in Social Welfare with concentrations in Mental Health and Gerontology from the University of California, Berkeley. Born in Lima, Peru, Elizabeth is bilingual in Spanish and English and brings years of experience in the social services field.