Culinary Arts Training Program
Program Overview: The Culinary Arts Program at JobTrain is an introduction to professional cooking.  Students will learn all of the basic rules of working in a commercial kitchen and will be prepared for an entry level job in the industry.  About 75% of the time is hands on in JobTrain's commercial kitchen.  25% of the time is lecture, classes, demonstrations, computer assignments and other academic projects.
Length: 11 weeks
Sessions:
TBA to 9/25/2020
10/5/2020 to 12/18/2020
01/04/2021 to 03/19/2021
Hours: Monday through Friday, 8:30 a.m. to 2:45 p.m; students must arrive no later than 8:15 a.m. each morning
What you get from this program
Students will learn kitchen safety and sanitation, knife skills, cleaning and servicing of kitchen equipment, recipe reading and writing, bread and dessert baking, grilling, sautéing, braising, etc.  Basic restaurant management, raw product and menu pricing, and industry economics are also taught. Students will also learn basic computer skills, financial literacy, culinary math, life skills, and job skills.
Please note, this is not a cooking course.  Students are not taught how to cook for family and friends, but are taught how to get a job in a commercial kitchen.  Graduates are expected to get jobs in the industry.
Certifications
JobTrain Certificate of Achievement
National Serve Safe Certification
Career Opportunities
Graduates will be able to obtain jobs at corporate dining centers (such as the companies that serve Google, Facebook, etc.) as well as hotels, restaurants, country clubs, hospitals, supermarkets, and colleges.
Entry Requirements
Students must be able to understand, speak, read, and write English at an 8th grade level.
Prior to Program
Must spend a "shadow day" as a pretend culinary student in the class at least one week before a start date
Students must be drug and alcohol free, and remain so for the duration of the course
During Program 
Attendance for each full class day is mandatory, and no more than three absences will be allowed for any reason.
Physical Requirements 
Must be able to lift 25 pounds
Must be able to stand for up to 4 hours without a break
Thank you Gachina for underwriting and maintaining JobTrain's garden. The fresh vegetables, herbs and fruits are used by the Culinary program year round.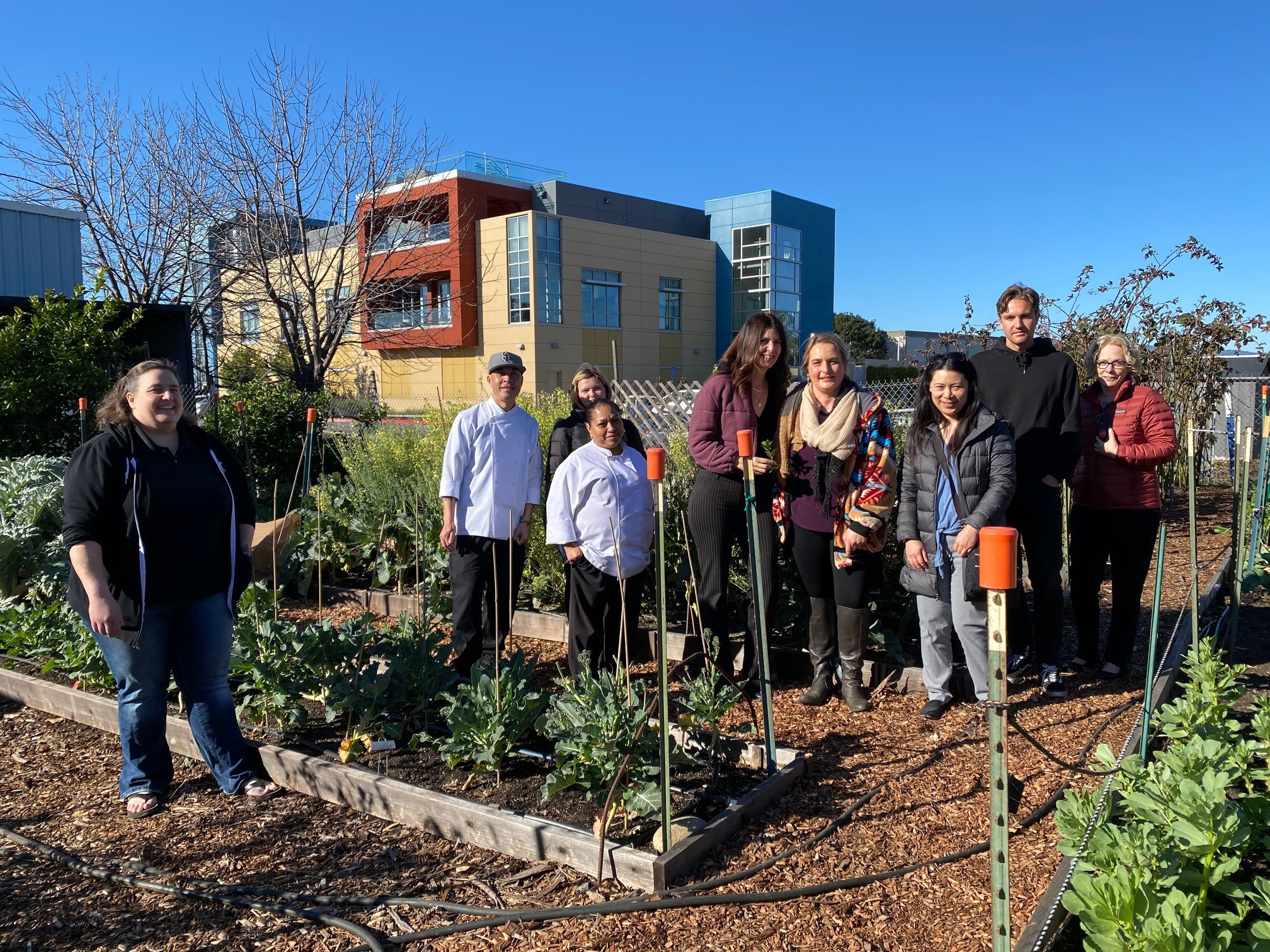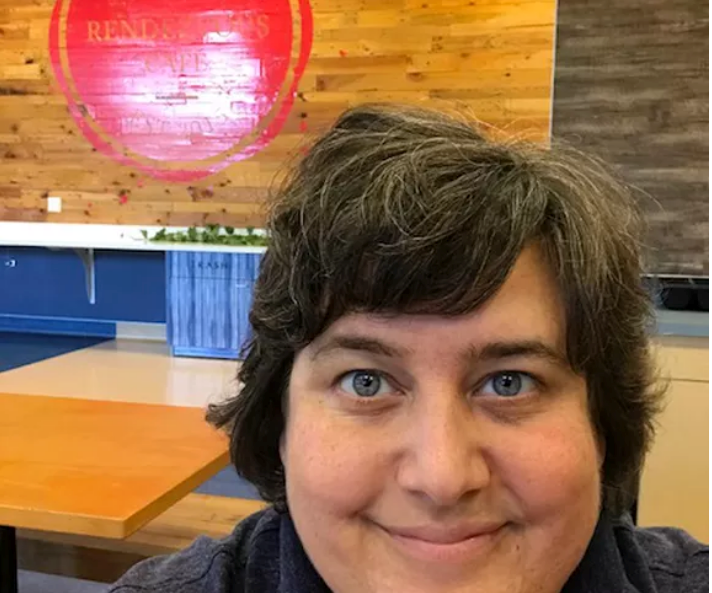 About the Instructors
Chef Emily Phillips
After leaving Nebraska, Emily moved to New Zealand. She lived there for four years and worked at a fine dining resorts, under a Michelin trained chef. After 4 years trekking across both islands of New Zealand, she moved to Oregon, to care for her grandparents. In Oregon she met her husband and together they started a small-batch ice cream company. When the ice cream business closed, Emily and her husband decided to make a change and move to the Bay Area.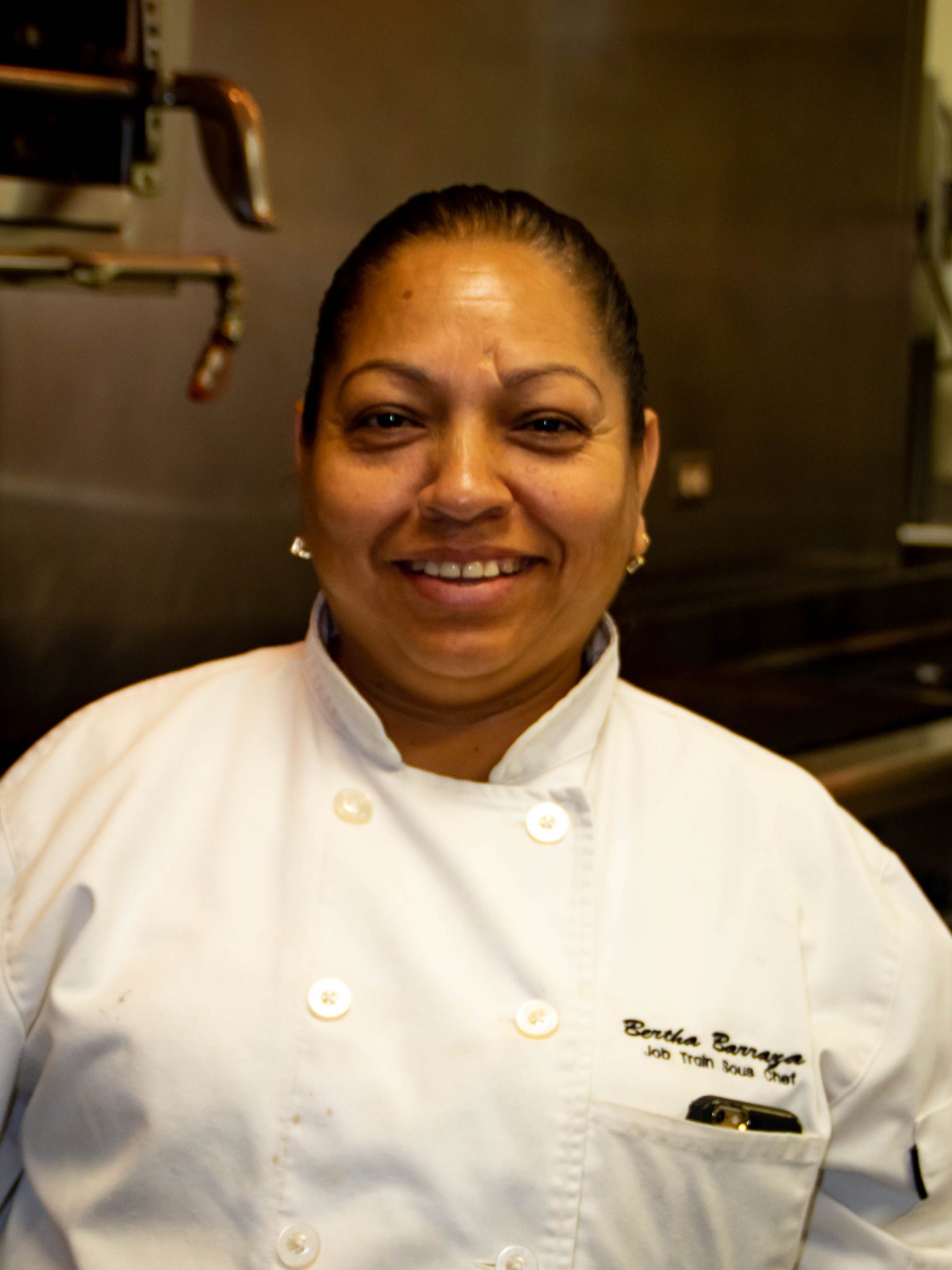 Sous Chef Bertha
Bertha is a graduate of JobTrain with nearly 20 years teaching experience.  She is responsible for the daily operation of the kitchen, particularly cleanliness and sanitation, as well as food ordering.  It is her job as Sous Chef to make sure all of the rules of a commercial kitchen are being followed by each student from the very first day.  She is bilingual in Spanish and English.