IT Service and Support Training Program
Program Overview: This foundational course for careers in the technology field will prepare graduates for entry level desktop support, help desk, and technical customer service jobs. IT support is a dynamic, fast-growing field which is projected to grow 11% between 2016 and 2026 — faster than the average of all other occupations. This certificate program introduces people to troubleshooting and customer service, networking, operating systems, system administration, automation, and security—all the fundamentals of IT support.
Length: 11 weeks
Sessions:
6/15/2020 to 8/28/2020
9/7/2020 to 11/20/2020
12/7/2020 to 02/26/2021
Hours: Monday through Friday, 9:00 a.m. to 3:00 p.m
What you get from this program
Students will be directed through the IT Support Professional Certification course which was developed by Google for any companies IT support. This course includes innovative curriculum designed to prepare you for an entry-level role in IT support as well as a starting point for additional technical skills training. Through a mix of video lectures, quizzes, and hand-on labs and widgets, the program will introduce you to troubleshooting and customer service, networking, operating systems, system administration and security. Life skills and job readiness training are also provided during this training course.
As JobTrain closed in-person classes to prevent the spread of COVID-19, it has rapidly adapted its curriculum for remote learning. Our students and educators have adopted Zoom as part of the new "normal" in academic life, and you can rest assure, it's completely possible to create thriving virtual learning environments.
Certifications
JobTrain Certificate of Achievement
IT Support Professional Certification (must pass certification exam)
Career Opportunities
IT Support Technician
Help Desk Specialist
IT Desktop Support Tech
Foundation for additional Certifications (NETWORK, Security, etc)
Entry Requirements
Must be 18 years or older

Must be eligible to work in the USA

HS Diploma / Equivalent (HSE/GED)

Must attend JobTrain's General orientation and take knowledge assessment test

Must score with acceptable proficiency in basic Math skills and English
Prior to Program Start
Candidates must attend program specific information session

Pass basic computer literacy test

Submit a resume and short writing sample (100 words) essay

Interview with the program instructor and counselor
Want to brush up on some digital literacy skills before taking the IT Service & Support course? Visit JobTrain's Digital Literacy Skills class page to learn more!
During the Program
Students must attend all classes with at least 95% attendance record. Students need to keep up with class instruction and demonstrate understanding of materials.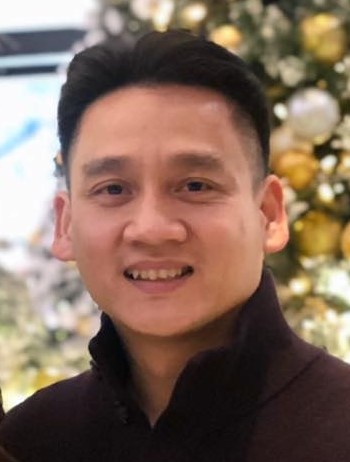 About the Instructor – Tom Tran
Tom Tran is naturally curious, especially when it comes to what he's passionate about. He loves technology and sharing his knowledge to empower others. Tom believes in addressing the specific needs of different students and helping them find employment in the IT field. Tom is also an Alumni of JobTrain's IT Service and Support Training course and is an incoming resident of Google's IT Residency Program (ITRP).