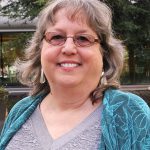 Sherri Sager is the Chief Government and Community Relations Officer for Lucile Packard Children's Hospital Stanford.
"The important role that hospitals and health care plays in the community is not something most people think about on a daily basis," says Sager. "I'm mission driven, so the role I have here is perfect for me."
A strong advocate of community service, Sager is a Board member for several local organizations, and she was named to the Silicon Valley Business Journal's 2015 list of 100 Women of Influence in Silicon Valley.
Originally born in Los Angeles, Sager attended undergrad at Santa Clara University, where she earned a degree in political science. She then went on to earn her master's degree in public administration from San Jose State University.