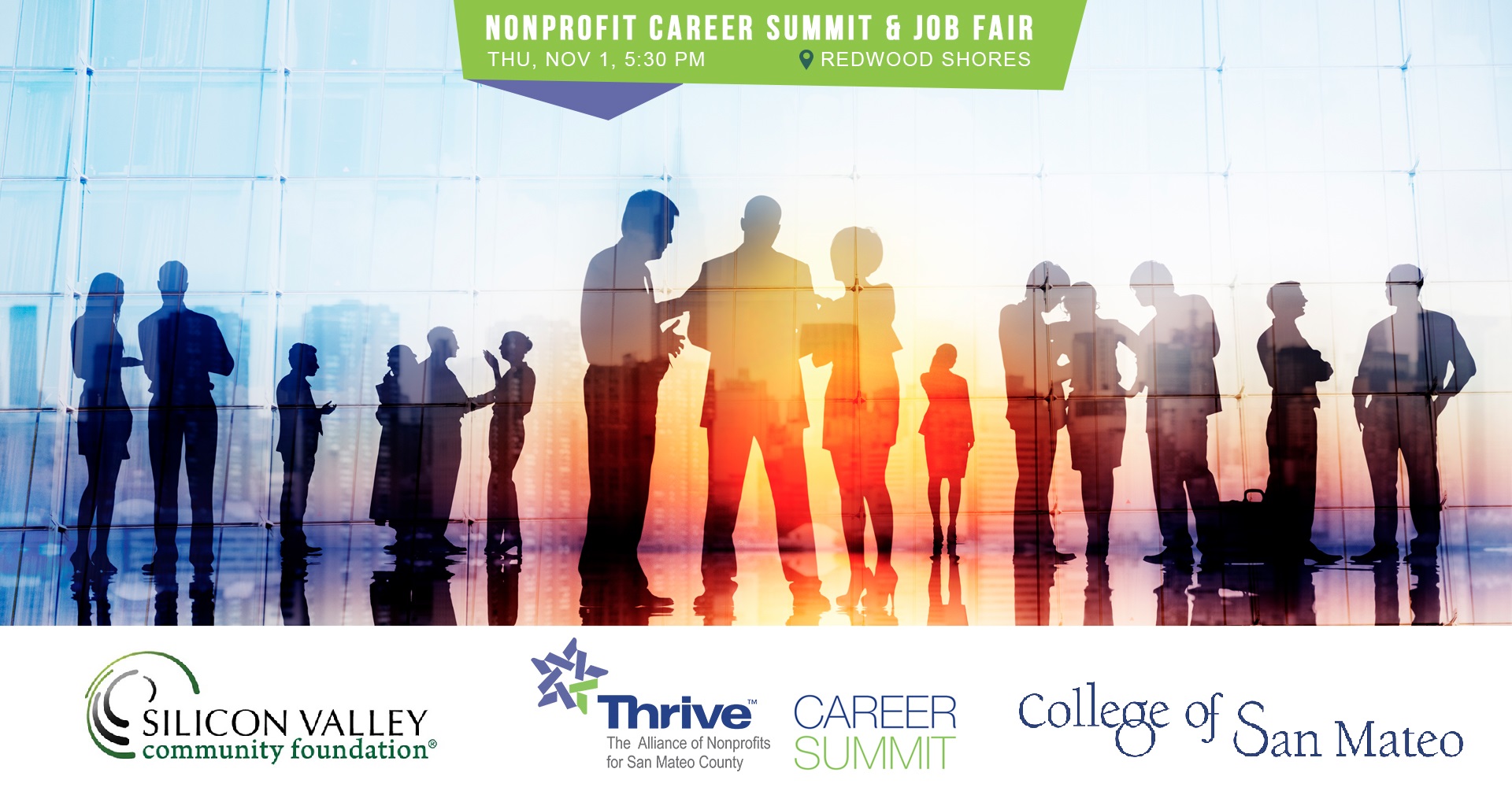 Looking for a job? Meet your next employer at Thrive's Career Summit & Job Fair this Thursday!
Register now so you can:
Find a new job or volunteer opportunity you are passionate about. More than 130 jobs available!
Get a chance to get your head-shot taken for free.
Meet new people and get connected.
Thursday, November 1, 5:30 – 7:30 pm
Sobrato Center for Nonprofits – Redwood Shores, 350 Twin Dolphin Dr., Redwood City
Click HERE to Register, now!
*Enter the code GetHired at checkout to get a FREE ticket!