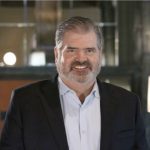 Dan Finnigan has over 20 years of experience as leader for a number of SaaS-software and technology companies.
Most recently, Dan led Jobvite, a leading provider of recruiting software, as CEO for ten years, culminating over $200M transaction in 2018. Prior to his position at Jobvite, Finnigan was Senior Vice President for Yahoo and GM of Yahoo! HotJobs, a leading job search engine. Prior to Yahoo, Dan was Vice President of Knight Ridder, the world's second largest newspaper company, and Board Director for both Cars.com and CareerBuilder.com, a leading job search engine.
A fourth-generation San Franciscan, Dan is married to his high school sweetheart, Katherine, who is currently Chief Development Officer of LifeMoves in East Menlo Park. Dan and Kathy reside in Atherton, CA with their youngest of three children. When not working or parenting, Dan is playing drums in his band or rooting for the 49ers. Dan received a BA from the University of California in Los Angeles and an MBA from the Wharton School of the University of Pennsylvania.