The BRIDGE Awards bring together businesses large and small, who are like-minded in their conviction to offer equal employment opportunities and economic stability to the people of this region, regardless of their background.
With over 250 business and community leaders in attendance, this inspirational evening was filled with innovative workforce development ideas and the stories of people whose lives have been forever changed by inclusive hiring practices.
Thank you to our inspirational speakers: KPMG's Ron Lopes, Workday's Jacqueline Green, and LinkedIn's Meg Garlinghouse.
Thursday, February 28th, 2019
Location: LinkedIn, San Francisco HQ
Address: 222 2nd St, San Francisco, CA 94105
Parking recommendation: Moscone Center Garage (255 3rd St, San Francisco, CA 94103)
Award Categories
Click HERE to learn about our 2019 Finalists! 
Innovation Award: New, experimental models within the company with exceptional hiring practices for people with nontraditional backgrounds (i.e. no college degree, veterans, formerly incarcerated, etc.).
Tried & True Award: A long standing program, method or practice that continues to provide and sustain jobs to people with nontraditional backgrounds.
Home Grown Award: Companies that offer training and/or programs that promote upward economic mobility within the organization, as well as creating opportunities for an individual's overall career.
Small Business Award: A small business (200 people or less) that strives to pioneer innovative and inclusive hiring practices.
Family First Award: Businesses who strive to implement family-friendly workplace practices, providing opportunities for families, providing a sustainable work/life balance.
Companies for the 2019 BRIDGE Awards are reviewed by two independent Committees. Meet the Nominations Committee:
Dr. Tammy Robinson
Dr. Tammy Robinson is currently the Vice President of Instruction at Cañada College in Redwood City, California. She recently served as the Dean of Global Learning Programs and Services and Social Science and Creative Arts at Skyline College in San Bruno, California. Dr. Robinson has over twenty years of experience as a community college administrator and faculty member. Her most recent position was as interim Vice President of Academic Services Services/Athletic Director/CIO at Lassen Community College in Susanville, California. She was also the Department Chair of English/ESL/Linguistics Department at Los Angeles City College in Los Angeles California.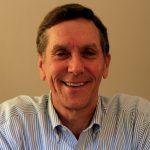 Russell Pyne
Managing Partner, Atrium Capital Russell B. Pyne is the Managing Partner of Atrium Capital, an early-stage venture firm that manages strategic corporate venture programs on an outsourced basis. Prior to founding Atrium, Mr. Pyne was a General Partner of the Sprout Group and a corporate attorney with Davis Polk & Wardwell.  Mr. Pyne is a Strategic Advisory Committee member of JobTrain and an Advisory Council member of the Hamilton Fish Library in New York. He was previously a member of the Executive Committee of the Stanford Law School Board of Visitors.
Teri Eyre
Retired Executive, Hewlett-Packard Company Teri Eyre is a Human Resources Executive with more than 25 years experience leading global HR organizations.  Teri served on the HP Executive HR Council for more than a decade, helping define and shape HP's people strategies and practices during a period of significant growth and transformation.  Teri also serves on the Executive Compensation Committee for El Camino Hospital in Mountain View, CA and is an executive mentor with the Santa Clara University Global Social Benefit Institute.  She has been an active JobTrain supporter, volunteer, and Board Member since 2011.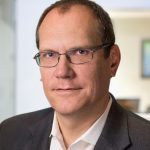 Richard Hanley
Richard is the KPMG LLP Advisory Industry Leader for Technology, Media and Telecom.  Advisory services includes Management Consulting, Risk Consulting plus Deal Advisory & Strategy. Richard is also KPMG's lead partner serving certain leading Technology companies. Richard has been with KPMG for over 25 years and has been based in the Silicon Valley, San Francisco, New York and London offices.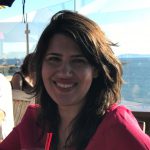 Georgia Antonopoulos
Georgia is Executive Director of Thrive, The Alliance of Nonprofits for San Mateo County. She hails from Boston, Massachusetts, where she led the Center for Nonprofit Management at Stonehill College for nearly seven years. After relocating to California, Georgia served as Director of Education & Training and Senior Consultant for the Center for Volunteer and Nonprofit Leadership, where she developed leadership programs and facilitated board retreats for Bay Area nonprofits. Georgia also served as the first CEO of the Boys & Girls Club of the Coastside, where she led them through a capital campaign to ground breaking for a new 18,000 square foot shared facility. She first fell in love with the Boys & Girls Club movement as a board member for the Boys & Girls Club of Brockton.
Georgia is an advocate for nonprofits and was a founding board member for the Massachusetts Nonprofit Network (MNN), the 41st statewide association for nonprofits. Georgia also served as Trustee for the Massachusetts 4-H Foundation and on the United Way of Greater Plymouth County's Allocations Committee. She also has a passion for entrepreneurship and served as volunteer lead organizer for a business plan competition in Boston. Georgia is a graduate of Leadership San Mateo Class of 2016. She is a member of the Advisory Council for Gatepath, and is an advisor for the SF Urban Film Fest (SFUFF). Georgia received her M.B.A. from Boston University with concentrations in Public & Nonprofit Management and Strategy. She earned her B.A. in English from Wellesley College.
Companies for the 2019 BRIDGE Awards are reviewed by two independent Committees. Meet the Selections Committee:
Anne Wilson 
Anne joined United Way Bay Area in 1980, and was named the first female CEO in 2000. Under her leadership, United Way has transformed from a community fundraiser into a leader in the fight against poverty. Anne directs United Way's efforts to achieve its goals of fighting poverty in the Bay Area.
She serves on the Advisory Board of the U.C. Berkeley School of Social Welfare, on the Board of Trustees of the Bay Area Council Economic Institute, and as Co-Chair of the Rise Together Steering Council. Anne has a Master's of Social Welfare degree from the University of California at Berkeley and a Bachelor of Science degree from Syracuse University. She has two children and lives in San Rafael, California, with her husband, and two Maltese dogs.
Sayuri Sharper
Principal, KSF Impact.  Sayuri Sharper is passionate about promoting a better world and lending her expertise to nurture social entrepreneurs to provide scalable solutions to global problems. She is Principal at KSF Impact, a private foundation that invests directly in social enterprises that focus in job creation and sustainable income.  She is currently a Senior Partner at Acumen, a global non-profit that invests in social enterprises to tackle poverty, and a Member of Toniic, the global action community for impact investors. Prior to focusing on philanthropy, Sayuri was Of Counsel at Quinn Emanuel Urquhart & Sullivan, a global litigation firm where she practiced complex, high-stakes intellectual property law. Before practicing law, Sayuri was the founder and CEO of Telesend Inc., a telecom equipment company that was subsequently acquired by Cisco Systems.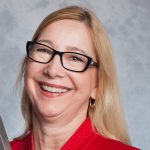 Kris Stadelman
Executive Director, NOVA Workforce Investment Board Silicon Valley Ms. Stadelman has been a leader in Workforce Development for three decades in four states.  She is currently the Executive Director of the NOVA Workforce Investment Board in the Silicon Valley, California; previous CEO of the Workforce Development Council of Seattle-King County, Washington; has held leadership positions in statewide programs in Colorado for the Governor's Office as well as the State AFL-CIO; and directed employment and training programs for Community Action in Appalachian Ohio.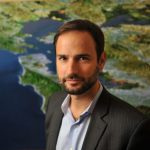 Dr. Micah Weinberg
Dr. Weinberg is currently President of the Bay Area Council Economic Institute, the leading think tank focused on the most critical economic and policy issues facing the nine-county Silicon Valley/San Francisco region. In this role, he manages a team of professional researchers who produce world class economic and policy analysis and insight. Dr. Weinberg's writing has appeared in diverse outlets from the New York Times to Risk Management and Insurance Review, and he has appeared on Fox News and NPR. Before coming to the Council, Micah was Senior Research Fellow at the New America Foundation. He holds a doctoral degree in Political Science from the University of North Carolina at Chapel Hill and graduated with honors from Princeton University with a degree in Politics. He serves on the boards or steering committees of Covered California for Small Business, the Insure the Uninsured Project, the Greater Bay Area Redwood Area of the American Cancer Society and Rise Together Bay Area, a project focused on reducing poverty in the region. He was honored as 40 under 40 by the San Francisco Business Times in 2016.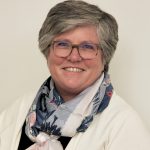 Ellen Eder
Ellen Eder is currently a Vice President at Oracle Corporation, responsible for Global Business Practices functions in the Office of the CEO. In this role, Ellen oversees the establishment of sales and go-to market policies that guide the company in its deal-making and contracting processes worldwide. In addition, Ellen is responsible for the diligence and integration of acquired companies into Oracle with regard to business practices functions. Ellen joined Oracle in 1992, following a career in real estate development.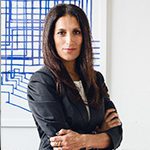 Sukhinder Singh Cassidy
Sukhinder Singh Cassidy is a leading digital executive and entrepreneur with 20 years of leadership experience scaling and founding companies, including Google, Amazon, Yodlee, Joyus, Polyvore, and theBoardlist. She is currently President of StubHub, the world's largest ticket marketplace with tickets available for over 10 million live sports, music and theater events in more than 40 countries, and an eBay company. Sukhinder also serves as a public board director at Urban Outfitters and previously served as a board member at Ericsson, TripAdvisor, J.Crew, and Stitchfix, as well as an advisor to Twitter.
Join us on Thursday, February 28th, 2019
Time: Registration opens at 5:30 p.m.
Location: LinkedIn, San Francisco HQ
Address: 222 2nd St, San Francisco, CA 94105
Parking recommendation: Moscone Center Garage (255 3rd St, San Francisco, CA 94103)